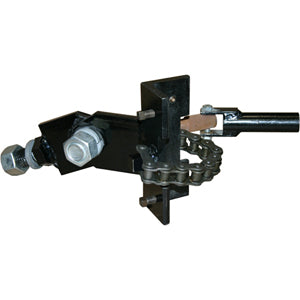 Chain Vise Holder Complete
The Chain Vise Holder assembly is a handy accessory for your bucket machine. This is used in conjunction with the surface hung platform.  The chain vise allows the 2 inch guide pipe to be held in position for better operational flexibility.
The chain vise holder is used on the top of the manhole on the surface hung platform to set up the bucket operations.