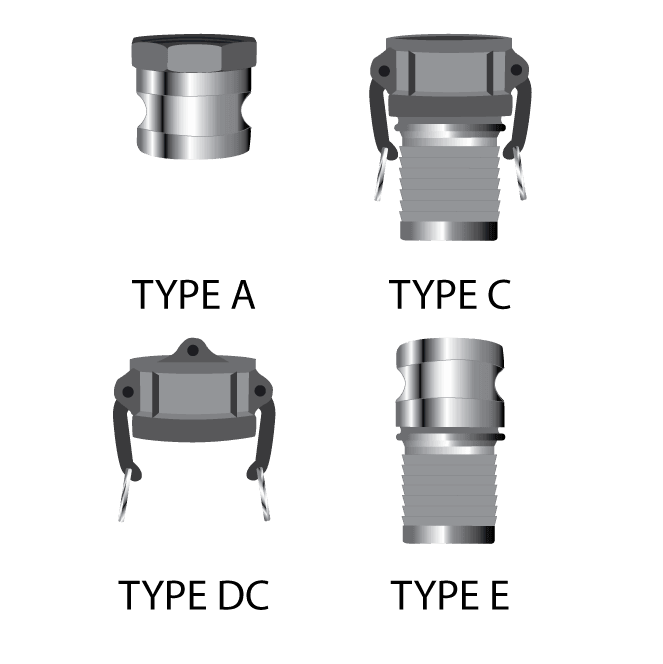 The Cam Lock locking system is a quick connect coupling, usually used in most industries as a hose connection to avoid fluid leakage.  This kind of coupling is popular because it is considered in industries to be a simple and economical way of connecting and disconnecting hoses to each other, or for fittings on tanks, equipment, etc. 
Cam Lock fittings can be used in a system where rapid filling of water, chemicals, etc. is a necessity.  On sewer or vacuum equipment, the Cam Lock makes tank fills and offloads a simple, fast and easy way to get hose connections made for maximum safety and efficiency of staff.  All fittings sold here can be used with chemicals and petroleum products, a must for oil field operations. 
Which Cam Lock Fitting is right for you?
Determine what type of fitting you need for the application, determine the size of the connections and hoses used, and order by Cam Lock type (A, C, DC & E).  Aluminum construction. 
Categorization: 

Type A: Male adapter with female thread.

Type C: Female adapter with hose barb
Type DC: Dust Cap
Type E: Male adapter with hose barb