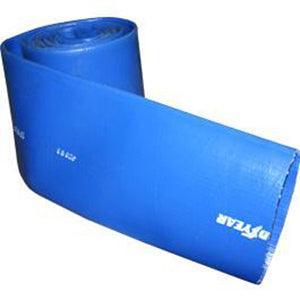 The Lay Flat Hose has a PVC tube cover reinforced with three plies of polyester yarn (one longitudinally and two spiral wound).  The hose is extruded simultaneously to obtain maximum bonding. 
Resistant to oils, grease, many chemicals and acids, this hose is strong, lightweight, non-water absorbing and mildew-proof that rolls up flat for easy storage.
Pre-made lengths of the Lay Flat hose come equipped with the same size Camlock female Type C end already attached.