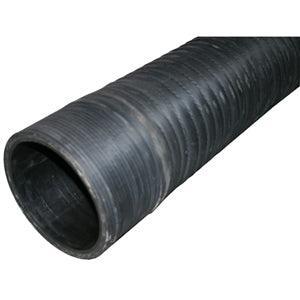 Suction Hose - WatterEdge
The WatterEdge Suction Hose is a customer engineered and fabricated material handling hose made to handle all abrasive material.  The hose has an extremely durable exterior sheathing that resists abrasions and cuts better than most industry-wide vacuum hoses.  The interior of the hose utilizes a thick abrasion resistant pure gum rubber tube with a great deal of flexibility. 
The WatterEdge Suction hose is built in multiple plies to minimize kinking over its spring wire reinforcement.  The pre-cut lengths include cuffed ends to make installation of hose adapter much easier.  The WatterEdge hose is an industry leader for quality, durability and longer life.