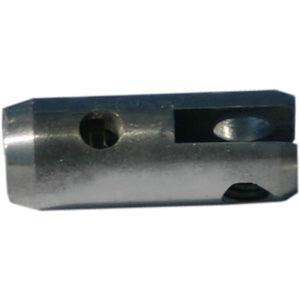 Rod Couplings: Root Saws & Augers (3" and 4")
The Rod Coupling's slotted end will fit all saw blades as well as 3" and 4" augers. The opposite end will fit various rod connections.  These rod couplings are to be used with an adapter rod for sectional rod.
These high strength couplings are up to the task of holding up under the most rigorous rodding environments.