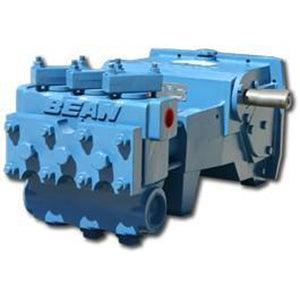 FMC Technologies' reciprocating pumps are chosen for the most demanding applications due to their high quality, ease of service, pump longevity, and low cost of ownership. Extremely versatile, the FMC plunger pumps can be readily adapted for optimum performance within a wide range of markets and service conditions.   All pumps have been carefully designed with oversized bearings and heavy-duty components to provide years of operational life.
The heavy-duty designs, engineering, reliable craftsmanship, component customization, and pumping experience have helped FMC Technologies' partners deliver value and performance on the global stage.  Partners and customers continue to look at FMC Technologies' pumps first to provide them with real-life solutions for their real-life problems. FMC Technologies' commitment to detail continues to lead the industry for reciprocating plunger pump applications. 
Before adding items to the cart, please confirm the pump configuration (left or right-hand drive) and drive type (shaft drive or hydraulic integral mount drive) as this may affect the parts used. Drive orientation may not be represented by the sample photos contained herein.  Some parts have longer lead times, if not in stock.