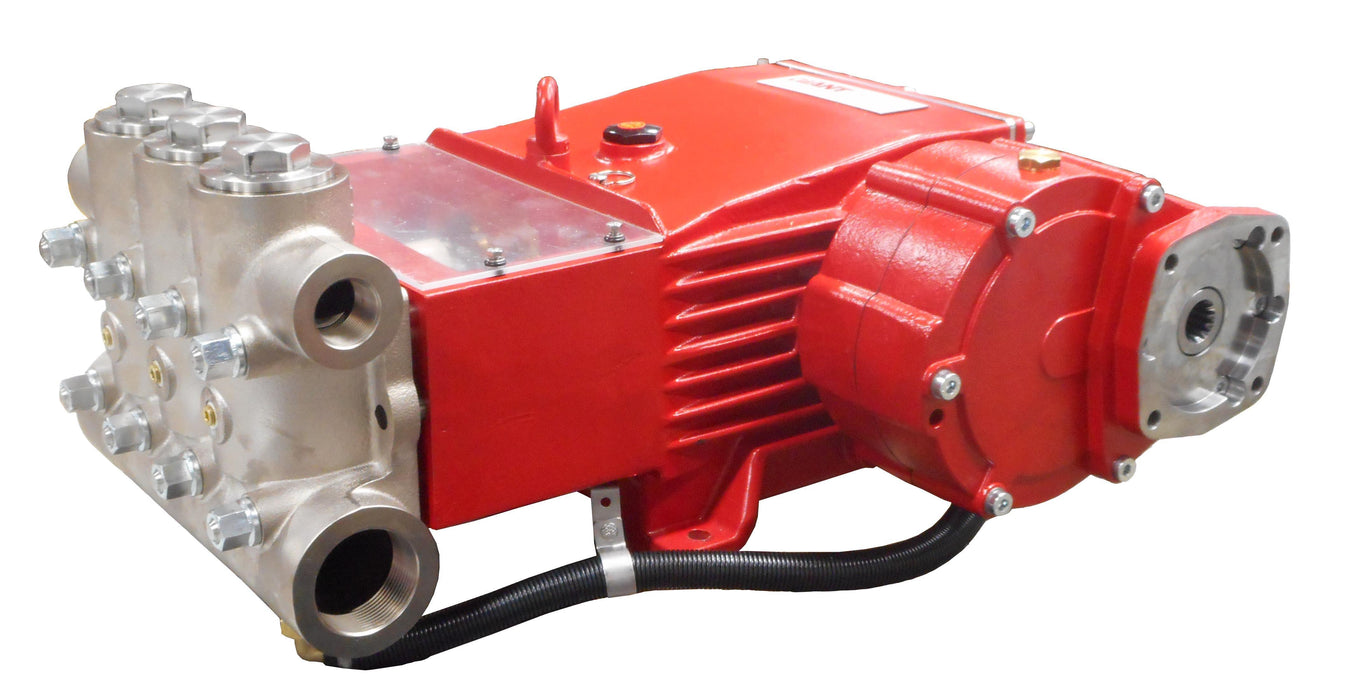 GIANT Triplex Plunger Pump
Giant Industries high pressure water pumps are built from superior materials.  Engineered in Germany and machined to exacting specifications, Giant pumps stand up to the harshest conditions and jobs.
High Quality Materials and Engineering Produce a Top-Tier Triplex Pump
The GP7600 Series pumps feature spheroidal cast iron crankcases with available gearboxes for an SAE-C hydraulic mount and vented dipstick.  Crankshafts are through-hardened, ground and polished creating a smoother surface.
Bronze connecting rods provide better lubrication and strength. Stainless steel plunger bases are ground, burnished and polished for longer service life.  Solid ceramic plungers, made to exacting specifications, increase seal life and decrease wear.
The stainless/duplex steel valves and nickel-plated spheroidal cast iron manifold allows the pump to stand up the rigors of sewer cleaning.
This attention to detail and compilation of the highest quality materials and components ensures your pump will last.  To top it off, the pump is very easy to maintain and repair, minimizing downtime in the field.
Available Options for the Giant Triplex Plunger Pump
Our available Giant Triplex Pumps range in volume from 40 to 80 gallons per minute and in pressure from 2,000 to 3,000 PSI.