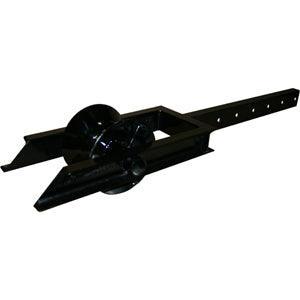 Heavy Duty Slant Jack with Wide Roller
The Heavy Duty Slank Jack with Wider Roller is a double-supported roller assembly.  While it does makes this a slightly more cumbersome Slant Jack to handle, but once it is put in the manhole, it will allow the user to put greater pulls on a bucket as opposed to the limitations of the Adjustable Slant Jack. This jack is adjustable for various manhole lengths.
The H.D. Slant Jack with the wide roller is the roller to use on hard, long or heavy pulls.