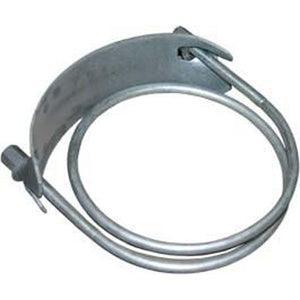 Hose Clamp - Standard Spiral Type W
The Standard Spiral Type Hose Clamp is used to hold vacuum hoses in place on fittings. The spiral design insures a secure hold as it tightens around the whole hose. 
This clamp can be purchased in either a clockwise (CW) or counter-clockwise (CCW) rotation to best fit your particular needs. Be sure to select the correct direction for your application when ordering.