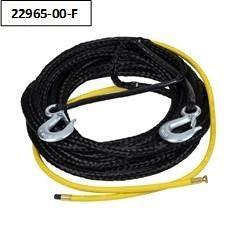 Cherne Inflation Hose Poly-Lift Line System
The Cherne Inflation Hose system allows for quick inflation of the Cherne inflatable pipe plugs to close off sewer lines for maintenance or replacement work. 
The main poly lift line allows for handling the pipe plug for installation or retrieval. The inflation system can come with or without a pressure gauge. 
Please select this option and length of line (either 20' long or 30' long lines) when ordering.