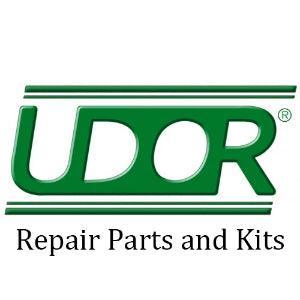 UDOR Water Pumps - Repair Parts & Kits
UDOR has been a leader in the field of plunger pumps for over 75 years. Here is a variety of repair parts and kits available for your UDOR Water Pump!
If you need any parts for your UDOR water pump that are not on our website, please contact us at 800-323-1604 or via the "Contact Us" on the top toolbar here on Sewershop.  We will work with you on the parts you need!