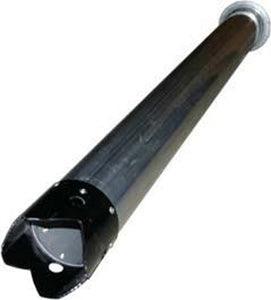 Vacuum Tube with Crown Cuff
The Vacuum Tube with Crown Cuff is a fluted design to allow material to be pulled into the excavation tube even when the tube is sitting on the ground or down in the muck.  It also allows all water and slurry to be pulled in as excavation is taking place. The tube is constructed of aluminum for corrosion resistance and light weight. The crown nozzle end is made of painted steel and is replaceable.  The other end of the tube has a flange for use with standard quick clamps for fast change out.  
These Vacuum Tubes with Crown Cuffs come in 4", 6" and 8" inside diameter and 72" lengths.