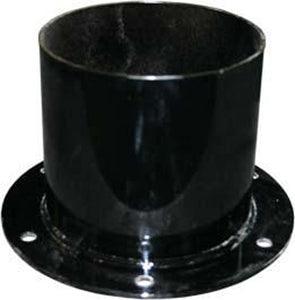 Adapter "Top Hat" Vacuum Hose End
The Vacuum Hose End Adapter is inserted into the end of the vacuum hose and clamped down. This creates a flange that connects your tube extensions or other vacuum hose to this hose. Bolt holes are provided for fastening the adapter to another flange fitting or a quick clamp can be used (not included with the adapter). The adapter may also be known as a "top hat" adapter.
The adapter comes in 4", 6" and 8" sizes.