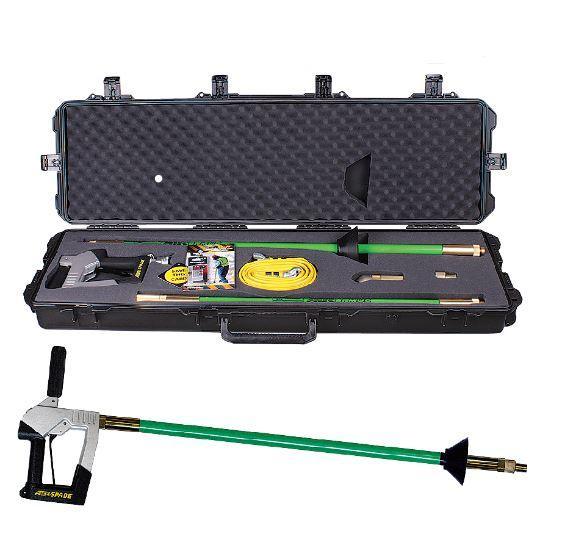 Air Excavation Accessories
The Air Excavation Accessories allow maximum digging capabilities utilizing compressed air for excavation vs water.  Dry digging "spoils" can usually be returned to the excavation when finished, eliminating the need for sand, gravel or dirt fill to be brought to finish up the project. 
Sewer Equipment carries a full line of air tools and digging accessories to fill the bill for your dry excavation needs.