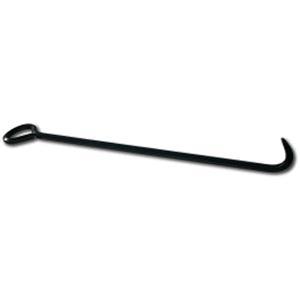 Heavy duty manhole hooks are made of high carbon heat treated steel.  The hooks are available in a 24"-36" lengths.  
The 36" length manhole hook is also available in a 90 degree offset from the loop handle. 
The orange specialized manhole tool is a pick and a hook in its design.