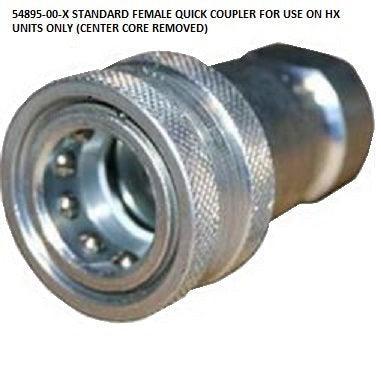 The Quick Couplers are used on hydro excavation digging wands of varying lengths.  These couplers are to sized to install on 1/2" pipe digging wand extensions for easy attaching or detaching to improve work flow. 
Stainless steel construction insures long life and rust prevention. 
The High flow variations allow full flow of water through digging wands without the normal obstruction of standard couplings.