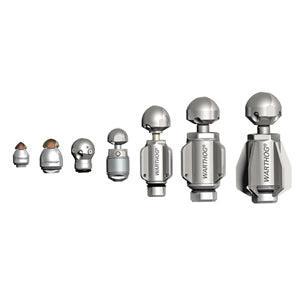 Warthog Rebuild -Repair Kits and Attack Tips
Warthog Nozzle rebuild and service kits are available to repair each model of Warthog Nozzles by Stoneage.
Confirm what nozzle you have and select the proper service, seal, overhaul or tool kit for your repair/service.   
Note:  Attack tips work on WT, WS, WH, WG series nozzles.