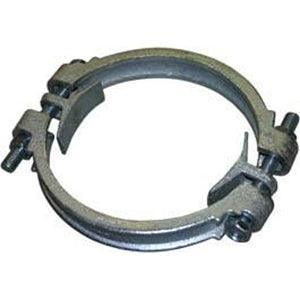 Hose Clamp - Heavy Duty 2-Bolt
The Heavy Duty 2-Bolt Hose Clamp (also referred to as  "King Clamp", is designed for aggressive hold of vacuum hose onto hose adapters. 
Especially effective used on vacuum machines for heavy duty service application where super strong hold of hose is needed.  Typically used on machines where hose is being pulled, such as boom vacuum suction hoses, etc. 
The clamp also features inner "T" plates that prevent pinching in the clamp and allows for full circumference grip on the vacuum hose.