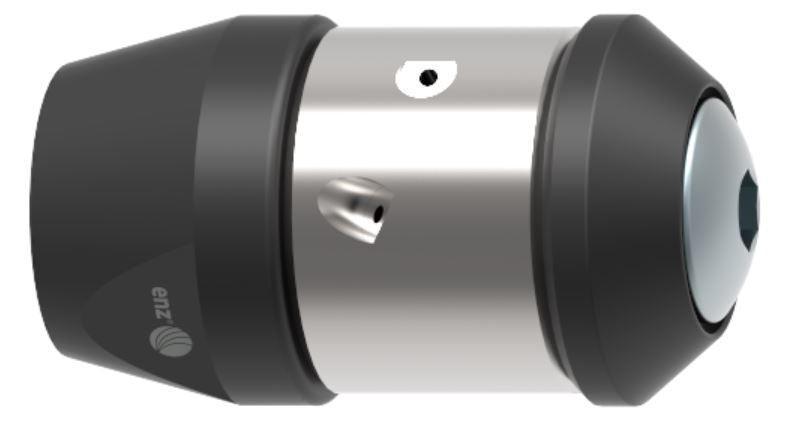 Products ENZ® KBR RotoJet Sewer Jetter Nozzle
Sewershop's ENZ® KBR RotoJet Sewer Jetting Nozzles are great for removing deposits and scale from sewer line walls.  This KBR RotoJet nozzle is excellent for flushing out pipes as well as adjoining lateral pipes at any angle. It only requires a very small pump capacity and uses 2 radial jets at a 90° angle to the pipe wall for its cleaning action, and 2 semi-radial retro-jets at a 45° angle for forward thrust.  
Appropriate for removal of organic deposits and scale, the KBR RotoJet promises a long service life with minimum wear and tear. The 3/8" and 1/2" models come with steel/ceramic inserts, boasting higher efficiency and even longer service life
Sewershop carries the popular sewer jetting sizes in the ENZ nozzle lineup.  ENZ® brand carrying cases are available for nozzles. Cases do not include nozzles.