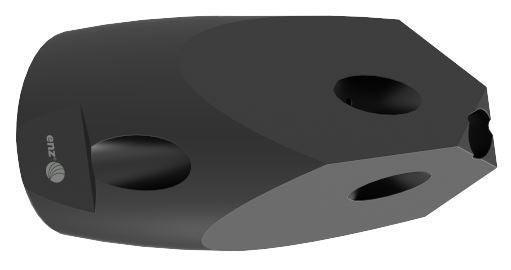 Sewershop's ENZ® Chisel Point Sewer Jetting Nozzles are great for removing blockages in sewer lines.  Made of wear-resistant hardened steel, the Silverline Chisel Point comes with one 0-degree front jet insert and three 15-degree forward jets for effective forward penetration and removal of blockages in the sewer line.  Also extremely effective for ice removal and heavy root infestation.  The 3 rear jets provide strong forward thrust with ample power to help break through blockages. 
The 3/8" and 1/2" models come with steel/ceramic inserts, boasting higher efficiency and even longer service life
Sewershop carries the popular sewer jetting sizes in the ENZ nozzle lineup.  ENZ® brand carrying cases are available for nozzles. Cases do not include nozzles.