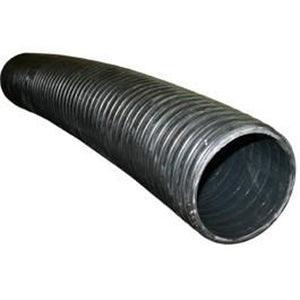 Suction Hose - Kanaflex & Tigerflex
The Kanaflex and Tigerflex brand hoses are heavy duty abrasion resistant suction hoses, where higher temperatures or abrasions are a factor (fly ash, crushed rock, sand, dry fertilizer, iron ore, grain, pea gravel or cement powder, etc.).  
Operating temperature range is -40 to +140 degree F.   The hose is constructed of an SBR rubber blended with static carbon black, rigid PVC helix, a smooth bore interior and a corrugated exterior. 
Sold in bulk and prices reflects the per foot price.