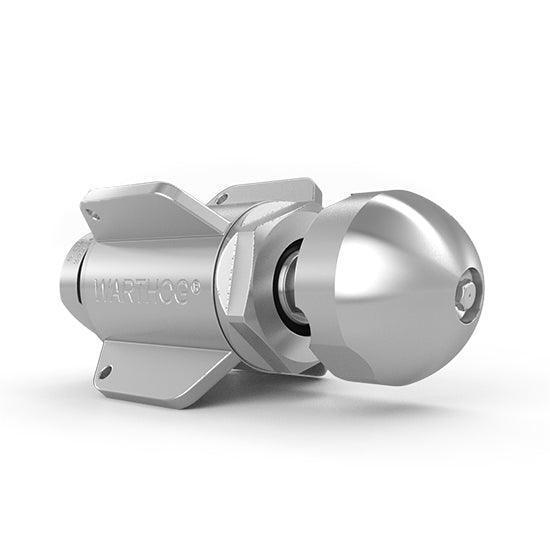 Warthog WG Classic Sewer 1" Jetter Nozzle
The WG Classic nozzle by Warthog is the proven choice for municipal, industrial and commercial drain cleaning applications. Predominantly used in large combination trucks and large jetter trucks with 1" sewer hose, the WG Classic is field-maintainable for low cost of ownership, and are fitted with Warthog's replaceable AP2 nozzle tips sized to maximize pump efficiency and effectiveness. The nozzle has a controlled rotation for longer dwell time allowing the jets to penetrate deeper through deposits.  The nozzle jet tips are made of hardened stainless steel to resist cracking and scratching.
The WG Classic nozzle can clean lines from 8" to 36" with flows between 50 and 80 GPM up to 5000 PSI.