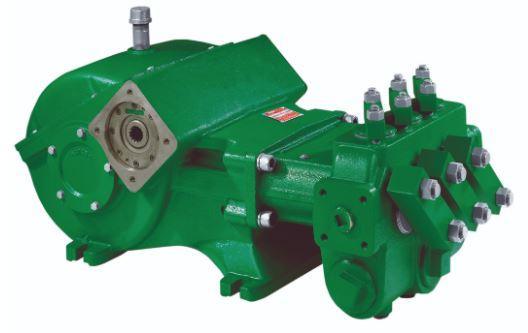 E70-23 Myers Pump Parts | 70 GPM @ 2300 PSI | Post-6/2008 Model
Over a century of experience has proven that Myers designs and builds pumps you can rely on. The Myers high-pressure reciprocating pumps combine manufacturing expertise and application understanding for a pump that is perfect for a variety of high-pressure jobs. A variety of repair parts and upgrade kits are available for your Myers water pump!  Sewershop wants to be your prime pump and pumps part source.
Use your mouse scroll button to zoom in or out on images to the left.
Before adding to the cart, please contact Sewershop.com at info@sewershop.com for confirmation of pump configuration (left or right-hand drive) and stock availability (Some pumps have long lead times if not in stock).  For this particular model of Myers pump, please note that there was an interior component change in June 2008.  This pump is for the pumps manufactured after that date.  
Need a manual? Click here:  http://files.pentairliterature.com/Myers/26850A004.pdf 
Please note:  You may notice some OEM item numbers below with letters behind them. This indicates a sub-part number not noted on the pump diagram.  We stock the sub-parts based on the OEM parts list to the left.