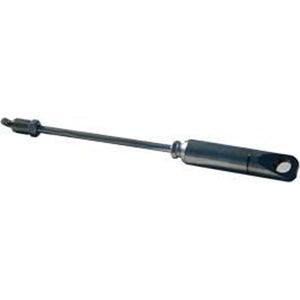 Pilot Bullet Tool With Pullout Swivel
The Pilot Bullet Tool with Pullout Swivel acts as a boring tool when being pushed and will swivel when being pulled back. The mechanical clevis allows the ends of the swivel to rotate on hard pulls.
This tool is designed to work with sectional rod.