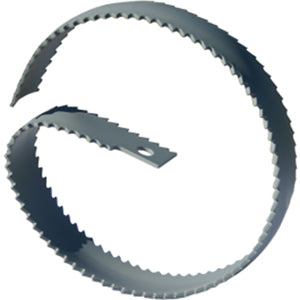 The Concave Root Saw design saw keeps the teeth off the side of the pipe offsets, providing longer saw life and less wear on sewer walls. The saw blades are hardened to a 50-55 Rockwell hardness. 
All saws are adaptable for use with root cutter systems, continuous rod or sectional rod. 
Please select the proper hub, adapter or coupling that you need for your application.