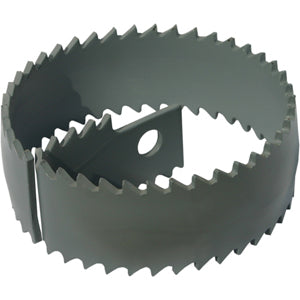 Sewershop's Original Flat Root saw will do a great job when used in conjunction with various size root cutters. Hardened to 50-55 Rockwell, our Flat Root Saw will provide excellent service for normal root cutting.  
All saws are adaptable for use with most root cutter systems.  The saws can also be used with continuous rod or sectional rod.  
Please select the proper hub, adapter or coupling that you need for your application.