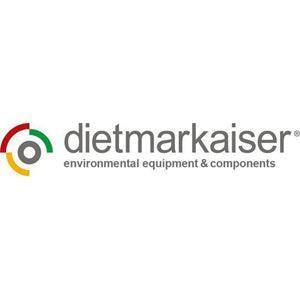 Dietmar-Kaiser Water Pump - Repair Parts & Kits
The Dietmar-Kaiser pump is a single piston pump that is very slow in strokes per minute in contrast to a high-pressure water pump based on the 3-piston/plunger principle.  The "DKU" pump can run dry safely and is impervious to soiled water. 
The few moving parts the DKU pump has assures exceptionally quiet running and low noise operation.  The valves on the water side of the pump can be used repeatedly.  Due to the hydraulic drive, maintenance on the mechanical drive is minimal.  The water pressure is set and controlled by the hydraulic side of the pump.  A pressure control bypass valve can be dispensed with on the high pressure water side like in other single piston pumps. 
The DKU pump has exceptional reliability.  There are a variety of repair and upgrade kits available for your Dietmar-Kaiser water pump!