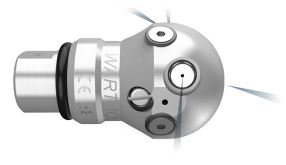 Warthog WT Pro 1/2" Jetter Nozzle
The Warthog WT Pro with two descaling ports is designed for effectively navigating bends and elbows in 3-6" pipes, making it highly efficient in clearing various obstructions such as roots, ice, and other blockages as well as removing mineral and other deposits. Its durability is increased with carbide buttons that offer head protection and extended longevity.   
This tool is perfectly suited for use with van packs and cart jetters, which are frequently used in a variety of settings, including residential homes, commercial buildings, grocery stores and restaurants.